CCI Educational Videos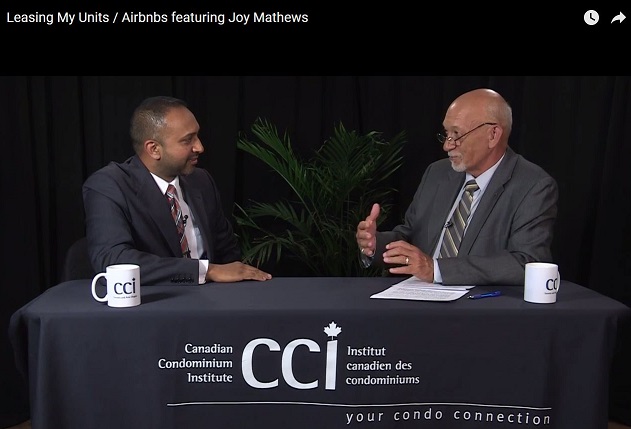 One of the many benefits and values that The Canadian Condominium Institute provides to its members, is a free series of educational and informative videos about various aspects of managing and living in a condo complex. There are dozens of topics covered in these brief videos (3 to 8 minutes) consist of Q&A discussions between a moderator and topic experts. Some of the discussion focuses on situations in the Toronto area, but most of the material is applicable across Canada. They are useful resource for owners of condos and for board directors.
Some video topics include:
The videos are available for free on the Canadian Condomimium Institute YouTube Channel.
---