Showing Articles written by 'Devon Cassidy'
---
President's Message
We can now celebrate the beginning of another year of CCI in Nova Scotia. Looking back over the past year, I believe I can speak for everyone when never imagining finding ourselves or our CCI-NS Chapter in the place we are now.
---
CCI-Nova Scotia – October 2020 Seminars
On October 28, 2020 CCI-NS held its first seminar of the 2020-2021 Education Season. This seminar was free for members and non-members alike. The seminar was geared towards educating the greater community about CCI National, and CCI-NS. It was a great opportunity to speak to what we do and strive to do, to bring value to our members.
---
CCI-NS's First Virtual AGM
On September 17, 2020 CCINS held its Annual General Meeting. Due to the concern for members brought about by COVID-19 and restrictions to social gatherings, this AGM was held virtually.
Latest Issue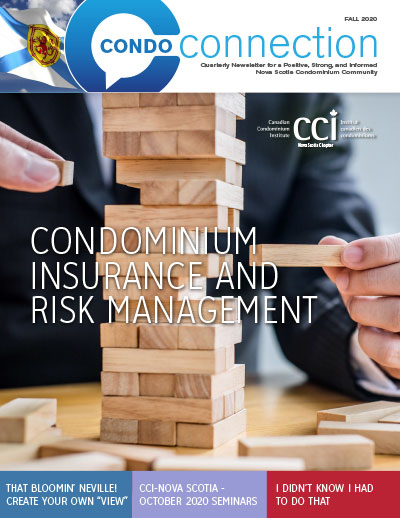 Vol. 1, Issue 1, November 2020
View PDF
---
Search Archives
---
Issue Archive
---
Article Categories
filter articles
---
---