Showing Articles written by 'Editor'
---
Renewal of Provincial State of Emergency
EMERGENCY AREA: On March 22, 2020 a State of Emergency was declared for all the Province of Nova Scotia.
Nature of the emergency: The COVID-19 virus, which has caused a pandemic, is in the Province and that event requires prompt coordinated action or regulation for the protection of property and for the health and safety of persons in Nova Scotia.
---
That Bloomin' Neville! Create Your Own "View"
We have all been spending a LOT more time in our homes this year than we usually have, and I know many have used the time to decorate and embellish their homes and balconies. Plants were (and still are!) hot musthaves and now we cannot enjoy our petunias and geraniums outside, it doesn't mean we have to completely do without something pretty to enjoy looking out at.
---
CCI Director's Code of Ethics
Extracted from CCI National Resource Centre
CCI code of ethics for use by Condominium and Strata Corporations are important for all Condominium Boards to have in place. Here is a guide form that can be completed and signed by potential directors.
---
Small Business Every Day in Nova Scotia
Extracted from CCI National Resource
Small Business Every Day campaign launches, challenging Canadians to support small business recovery.
---
Reminder for Seniors – Survivor Benefit
Reminder for Seniors who receive the Guaranteed Income Supplement, Allowance or Allowance for the Survivor Benefit
---
Professional and Business Partners Directory - CCI-NS Chapter
Professional and Business Partners Directory - CCI-NS Chapter
Latest Issue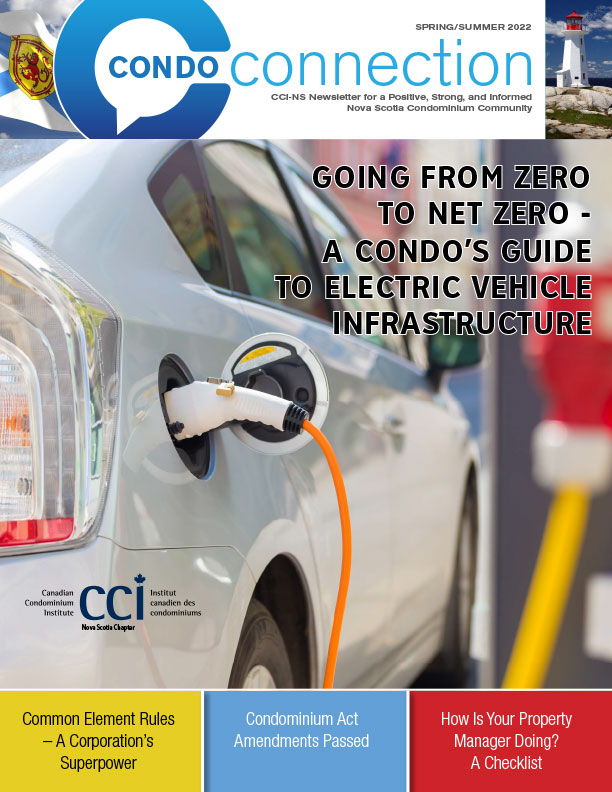 Vol. 3, Issue 1, June 2022
View PDF
---
Search Archives
---
Issue Archive
---
Article Categories
filter articles
---
---